The CPR School, LLC works with Florida assisted living facilities (ALFs) setting up CPR AED First Aid and Bloodborne Pathogens Safety programs. When hired by a Florida assisted living facility we typically walk the property, talk to the staff and study the area. There is a lot more to our CPR AED and First Aid programs than a typical press press blow CPR class. We do more than teach classes and sell Automated External Defibrillators - AEDs. We look at all risks and look for cost effective solutions to minimize these risks. Our goal is to increase the safety of the residents and the staff while decreasing the owners potential liability.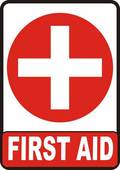 Why do we need training, can't we just dial 911 and wait for emergency medical personnel?
Currently 95 percent of all cardiac arrest victims die. According to the American Heart Association, more than 325,000 people die each year from Sudden Cardiac Arrest (SCA). This means that more people die each year from Sudden Cardiac Arrest than the total number of people who die from colorectal cancer, breast cancer, prostate cancer, auto accidents, AIDS, firearms and house fires. Without quick action, your victim will almost certainly die.

Can anyone teach CPR AED and First Aid?
This is a common mistake I often see. In an effort to reduce costs, managers either go with the low bid or attempt to do the training in house. You should never cut costs on life saving training or life saving equipment. Would you have your maintenance man install your fire suppression system? Would you have human resources test and inspect your fire extinguishers? The answer is no, you would not. Both fire suppression systems and fire extinguishers are designed to save property. CPR AED and first aid classes are designed to save lives. Given the choice between saving lives or saving property, which in your opinion is more important and which do you think could result in the greatest liability? Make certain your instructor is a full time instructor that has actually performed CPR and used AEDs in real life on real people. Having people teach CPR that have never performed CPR on real people is like taking swimming lessons from a guy that has never really been in the pool before. Bottom line – always hire a full time professional as it protects you and your staff.

Which staff members should we train?
I have seen assisted living facilities try to cut corners on training by only training a few people on each shift. The expression penny wise and dollar foolish comes to mind. We typically charge less for a class of 15 students than a good lawyer charges for a single deposition. The smart assisted living facility manger realizes that a staff that is well trained to handle medical emergencies will keep them out of the headlines and out of the courtroom. Invest in safety, it always pays off.


How much does an Automated External Defibrillator cost?
AEDs or Automated external Defibrillators range in price from about $1250 up to about $1700. In addition to the AED you will also want a wall mounted alarmed cabinet that keeps the AED from growing legs and makes the AED easy to find in the event of an emergency. AED cabinets range from $175 to $400 depending on the quality of the cabinet.


Money is tight, why not buy the cheapest AED (Defibrillator) available?
When it comes to life saving devices never cut corners. Would you bargain shop for the cheapest heart surgeon? Would you buy the cheapest parachute if you were skydiving? The answer to both is no. Make certain you purchase a quality AED from a company that has been around a while and appears to be financially sound. Do not risk buying from a company that may go out of business like AccessCardio, which closed its doors several years ago leaving the AED owners with useless junk that can no longer be utilized.

Do you cover our area?
The majority of our clients are in Florida however we do travel throughout the United States and the Caribbean. Please call us at 561-762-0500 to discuss your training needs.

Should we offer CPR and AED class for our residents?
Yes, although not all of the residents will be physically able to perform CPR and use the AED it is wise to offer CPR AED and First Aid classes to those that have an interest. Often times the residents are the first to witness a medical emergency such as a stroke, heart attack, sudden cardiac arrest or choking. If we can teach the residents what to do, dial 911, alert the staff, and alert the staff there is a medical emergency happening the victims chances of getting prompt medical attention and surviving greatly increase.


Do you offer any discounts on training or Automated External Defibrillators (AEDs)?
Yes.......Members of The Florida Assisted Living Association (FALA) will receive member discounts on both CPR AED First Aid Bloodborne Pathogens (HIV AIDS) Certification Classes as well as all AEDs and AED Accessories.

In addition to CPR AED First Aid and HIV AIDS training we also sell Automated External Defibrillators – AEDs. We pride ourselves on not pushing the customer on a specific brand of AED. We try to educate the customer and help them make an informed decision as to which AED is best for the customers specific needs.

To learn more about CPR AED and First Aid Training Class or AEDs please visit http://www.TheCPRSchool.com or call The CPR School at 561-762-0500.

Below are links to sites that may be of use to you and your Assisted Living Facility.

Administration on Aging

Agency for Health Care Administration - Assisted Living Information

AHCA - Emergency Status System (ESS)

Alzheimer's Association

Alzheimer's Disease Education & Referral Center

Automated External Defibrillator AED Information and AED Pricing

Background Screening

Centers for Medicare & Medicaid Services

Department of Children and Families

Department of Elder Affairs

Division of Elections

Facility Search

Federal Emergency Management Agency

Florida Affordable Assisted LivingFlorida Assisted Living Association/

Florida Council on Aging

Florida Department of Health

Florida Directory (Find a Florida agency)

Florida Division of Emergency Management

Florida Government Electronic Rulemaking System

Florida Online Sunshine

Florida Veterans Affairs

Long Term Care Ombudsman Meeting Schedules

National Association of Hospice & Palliative Care

National Association for the Mentally Ill

National Institute on Aging

National Organization on Disability

Pepper Institute on Aging & Public Policy

Ready America, US Department of Homeland Security

Sacred Seasons - Spiritual resource for Jewish elders in residential settings

The CPR School, LLC - CPR AED & First Aid Training Classes in Florida

US Department of Health and Human Services, Administration on Aging

US Department of Veterans Affairs