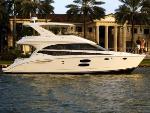 Monroe County Florida CPR AED First Aid Safety. If your boat or marina is located in Key West, Marathon, Key Colony Beach, Layton, Islamorada, Stock Island, Big Coppitt Key, Cudjoe Key, Big Pine Key, Duck Key, Tavernier, Key Largo, North Key Largo, Flamingo, Bay Point or Sugarloaf Shores and you want to offer CPR AED First Aid Safety Classes for your captain and crew or dock staff call us at 561-762-0500.

Florida Boat & Yacht Owners, Yacht captains, Ship captains, crew and marine professionals - We offer American Heart Association, ASHI & ECSI CPR, First Aid and AED training certification classes at your location, yes - even on your boat. Whether you captain a mega yacht or a small tender we can help. Ship board CPR AED First Aid training for yachts, super yachts, fishing boats, trawlers, water taxis, cruise ships, tug boats, barges, duck boats, and all other marine vessels. Keep your crew and guests safe - schedule an onboard CPR AED and First Aid class today by calling 561-762-0500 or email Keith@TheCPRSchool.com

FREE AED (Automated External Defibrillator) inspection with each on board training class.
If it floats and you have people on board you should have recent CPR & First Aid Training. An AED is an essential part of every boat captain's first aid kit. Call The CPR School at 561-762-0500 for all of your AED needs including new AEDs, parts, supplies, inspections and training.

We put the Sea in CPR.™ Call us for onboard ship medical emergency training plus AED sales, supplies and service.

We provide professional, fully insured onsite group training classes by Florida licensed Emergency Medical Professionals. Learn CPR AED and First Aid on your boat!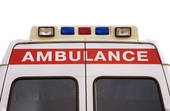 With Sudden Cardiac Arrest, while on dry land we instruct everyone to dial 911 immediately for help. Start CPR and apply the AED as soon as possible. On land, in populated areas the paramedics usually arrive in about 8-12 minutes. While at sea, hospitals and emergency medical personnel are usually not close by and therefore you may be responsible for patient care for a much longer period of time. That's why The CPR School offers onboard CPR AED and First Aid safety training for captains and crew. We go over training scenarios and talk about how to handle medical emergencies that may happen while at sea. Unlike your typical press press blow CPR First Aid class we go over real life scenarios. We talk about what to do if the victim is in the water, or in a hard to reach location like the bilge. By customizing training scenarios to each client's needs the students learn more about medical emergencies that are relevant to their vessel, their crew and their passengers. We customize our classes for your vessel, crew and passengers. Thats how we "We put the Sea in CPR ™".

Call 561-762-0500 to schedule a CPR AED First Aid class for your captain and crew.

We sell Automated External Defibrillators (AEDs) offering great prices, service, maintenance and AED training.

Please call (561)762-0500 or e-mail us at Keith@TheCPRSchool.com for more information.

On Wednesday 11-28-2007 while traveling home from Pittsburgh I actually helped save another traveler's life with an AED - Automated External Defibrillator in the Atlanta airport. Trust me – CPR and AED training is the most valuable skill you can learn. The life you save maybe a loved one. Please click on the following link to read the story
http://www.post-gazette.com/pg/07340/839484-55.stm

Learn CPR & First Aid on your Florida yacht, boat, ship or other marine vessel.

Our CPR First Aid classes are educational and fun. Our philosophy is that learning does not have to be painfully boring. We feel that if you have fun, laugh and the class is interesting you will enjoy yourself and will absorb and retain the material better. That's why more people say that they love our CPR First Aid classes and recommend us to their friends.

FREE PRICE QUOTES 561-762-0500

Whether it is 1 person or 1,000 people we can provide quality CPR, First Aid and AED training for you and your crew. We provide professional CPR, First Aid and AED training classes at your Florida location - onboard or at the marina. Our classes are educational, easy to comprehend, to the point and entertaining. Best of all, we provide all training at your location saving you and your group time.

Shopping for an AED?
A lot of places sell AEDs. There are internet sites, dive shops and even provision vendors that sell AEDs but often times they are selling you what has the highest profit margin. They often fail to ask where you will be placing the AED, who will be using the AED, will the AED be exposed to heat, humidity, water or other hazards not compatible with all AEDs. Another disadvantage when buying over the internet or over the telephone is placement. Where are you going to place the AED? You need quick easy access. You don't want to store an AED in difficult to reach areas of the boat. Typically, when a customer purchases an AED from my company I like to personally deliver the AED and see where it's going to be placed and talk with the customer about locations. We also encourage training where we run different emergency scenarios such as sudden cardiac arrest in tight quarters like the bilge. Our goal is to help the customer select the right AED, chose a good location for the AED and train the customer how to properly use and maintain the AED.

The key element to any marine safety program is training. We sell AEDs and conducts onboard CPR AED First Aid training classes. Every member of the crew should be trained how to treat various medical emergencies including sudden cardiac arrest. Make certain the person teaching the class has real life experience using CPR and AEDs to save lives. I tell my customers if you want to take swimming or diving lessons would you trust an instructor that was never actually in the water? Of course not, so make certain you by an AED and learn how to use it from a full time insured instructor with real life CPR AED experience.

Another key element is maintenance and inspecting the AED. Once you own an AED you can't stick it in the closet and forget about it. You must check it monthly, replace the battery and pads before they expire and keep an inspection log. This too is part of our onboard classes where we teach everyone how to perform an inspection and what to look for.

What is an Automated External Defibrillator - AED?
An Automated External Defibrillator or AED is a portable electronic device that automatically diagnoses the potentially life threatening cardiac arrhythmias of ventricular fibrillation and ventricular tachycardia in a patient. The AED is able to treat the patient by application of electrical therapy which stops the arrhythmia, allowing the heart to re-establish an effective rhythm. AEDs are designed to be simple so that anyone can use one. Proper use of an AED is taught in our CPR first aid classes.

Do you sell Automated External Defibrillators - AED's?
Yes, we not only sell AED's but we can also train you how to use and maintain a defibrillator. These AED's are ideal for both commercial (Public Access Defibrillators) and the home (Home Defibrillators).

AED - Automated External Defibrillator Inspections, Service and AED Supplies.
We also inspect and service AEDs. Batteries, electrode pads, ready kits, travel cases and more. Please call us for all of your AED supplies.
Defibtech Lifeline
Philips Onsite, HeartStart, FR2, FRX
Cardiac Science Powerheart® AED G3, FirstSave
Medtronic Physio Control Lifepak CR Plus
ZOLL® AED Plus®
HeartSine Samaritan
Welch Allyn

What about training? Who teaches the onboard CPR AED First Aid classes?
Keith Murray is the owner of The CPR School, LLC. Keith is a former City of Stuart EMT Firefighter with over 20 years training experience. Keith holds a masters degree from Lebanon Valley College in Pennsylvania and has instructed people of all ages and backgrounds including boat captains, yacht crew and other marine professionals.

Keith works with captains and crew and has first hand industry knowledge. A frequent contributor to The Triton (an International newspaper for ship captains and crew), Keith writes a monthly column on CPR, AED, First Aid and various medical emergencies that can occur at sea.

Please click on the links below to read these articles (The Triton - MegaYacht News).
Treating Eye Injuries at Sea
Treatiing a Bloody Nose at Sea
Treating Diabetic Emergencies at Sea
CPR and AED to treat Cardiac Arrest at SeaTreating Sudden Cardiac Arrest at Sea
Treating a Heart Attack at Sea
It's time to open that first aid kit and see what's in there
Treating Depression at Sea
All yachts should carry an AED
When insect bites cause a severe reaction, quick care is needed
Heat illnesses can sneak up on you, so know when to seek shade
Treating gunshots not like it is in the movies or on TV
Fatal snakebites rare but still require emergency first-aid
Being prepared for emergencies is key to happy, healthy endings
Use RICE to treat sprains, strains, bruises
Know the signs, act quickly to treat heart attack victims
January is the right month to freshen up your first aid kit
Care, safety of drunken guests part of crew responsibilities
Sight of blood shocking, so preparedness is key
Understanding strokes and what to do to help a victim
Drills are key for a good emergency outcome
Douse heat-related emergencies
Be prepared for sudden cardiac arrest on board- As with other emergencies at sea, train crew on what to do and have the proper equipment to save lives

Why use The CPR School vs. another CPR School?
Two year certification, cards can be issued at the time of the class, short but thorough classes that cover all required and necessary information, professional instruction by courteous, prompt and fun instructors. All instruction performed by trained EMS personnel and most importantly we show up on time every time Guaranteed!

How do I schedule a class?
The best way to do this is to call us at 561-762-0500. You can also e-mail us at Keith@TheCPRSchool.com.

What if I neen a CPR, AED and First Aid class for my Coast Guard captains license?
In addition to CPR AED and First Aid classes at your location we also offer classes open to the public. Classes are taught at our Jupiter Floirda - Palm Beach County training site. We teach a lot of boat captains, crew and marine professionals. Please call 561-762-0500.

All of our trainings meet the new American Heart Association guidelines.

OTHER WEBSITES THAT WE MANAGE
http://www.CaptainAED.com
http://www.TheCPRSchool.com

Disclaimer: The CPR School, LLC is an American Heart Association Training Site. The American Heart Association strongly promotes knowledge and proficiency in CPR, First Aid and AED use and has developed instructional materials for this purpose. Mention of their name or use of these materials in an educational course does not represent course sponsorship by the American Heart Association, and any fees charged for such a course do not represent income to the Association.

Yacht Training | Crew Training | Safety Training | CPR Certification | STCW Training

"We put the Sea in CPR ™" is a trademark of the CPR School and cannot be used without our written permission.
Copyright © 2007–2010 The CPR School, LLC. All rights reserved.